We had the opportunity to redesign and come up with a new product for Visual IQ's direct mail piece. Unlike Visual IQ's previous direct mail piece, this one would be based on the Revolutionary Marketer campaign we launched earlier in the year. The campaign focused on educating viewers about marketing attribution and doing so through the use of our Revolutionary Marketers. The idea of creating these marketers was a no brainer, but to what extent was the question. Should these be action figures with custom clothing, vinyl printed or 3D printed desk tchotchkes, or bobble heads? The budget eliminated some options and turn around time others, but custom bobble heads came out on top and the process to bring these to life began.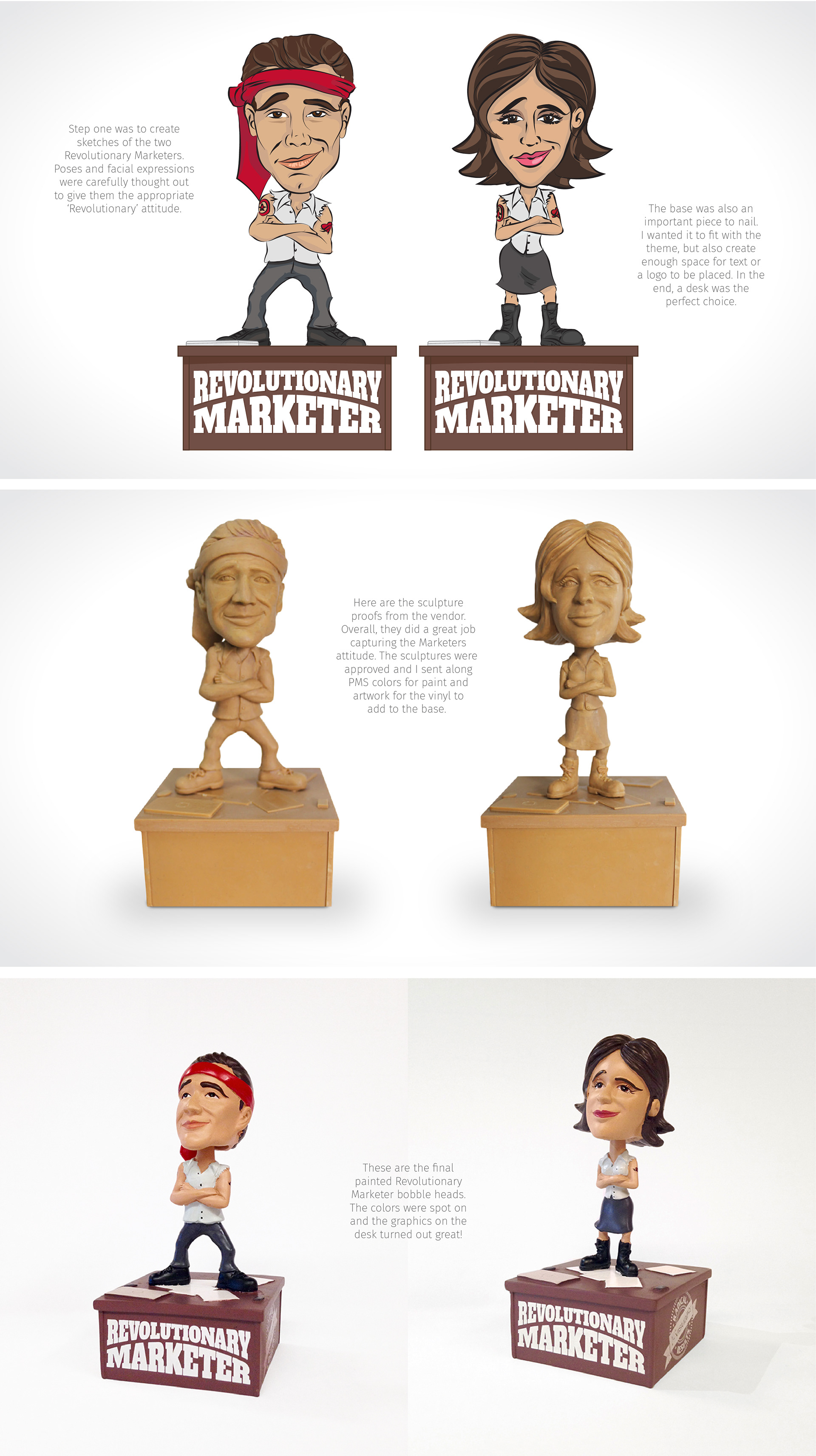 The next step in this process was creating the custom packaging to ship our bobbleheads in. I came up with a couple concepts which could potentially use different print processes. The style the client ended up picking was one that played off of the natural kraft texture of the box and decided to emphasize certain elements of the artwork with a metallic foil to jazz it up. Not necessarily the route I would have gone for, since this was more of a natural look. I would have preferred a varnish to accentuate the silhouettes and/or badges, but the client had his eye on the bling!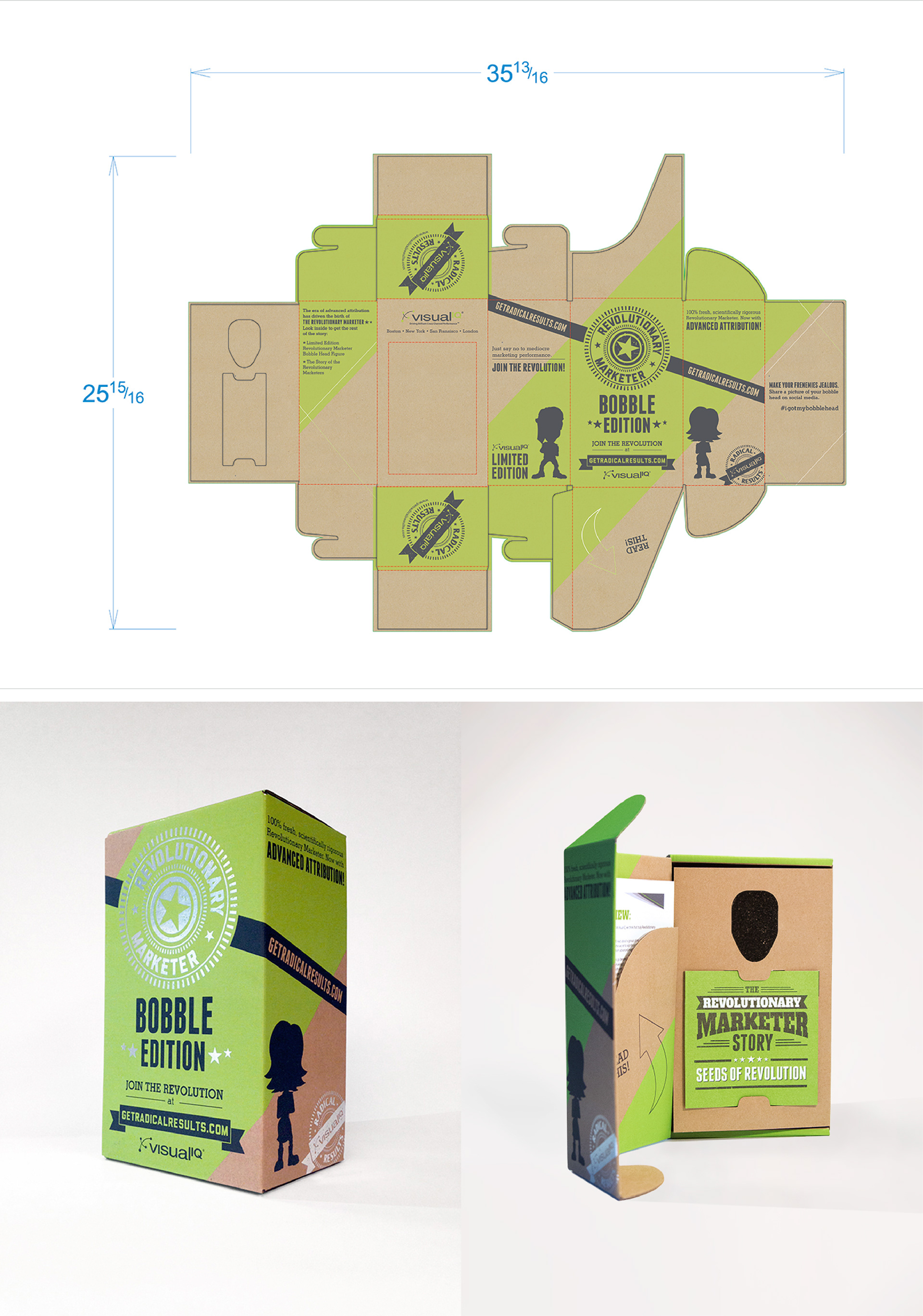 In addition to the bobble going in the box, there was also an accordion booklet insert that told the stories of our Revolutionary Marketers. I wanted our box and the booklet to have corresponding looks so we used a similar kraft look and the diagonal shapes to help block out sections for copy. I pulled in an illustrative style that was used in previous campaign pieces and I think it rounded out the piece nicely.